Having a good dental plan in place can help you save money every year!
The MetLife Dental Insurance plan can help you keep up with your dental cleanings and other preventative care and avoid expensive dental problems and costly treatments later on. These are great reasons to make good dental care a priority.
Plan at a Glance:
You have 3 plan choices to suit your needs and budget.
Up to $3,000 annual maximum per person (combined in and out-of-network).
Up to $2,000 orthodontia lifetime maximum (Platinum Plan) - combined in and out-of-network for children up to age 19 only.
Comprehensive, nationwide network of dentists.
Typical savings of 30%-45% on covered services when you use an in-network dentist.1
Freedom to choose any dentist.2
Learn more
Download a comprehensive
Plan Summary
including exclusions and limitations.
Download our product FAQ
for more details on Dental Insurance.
Get started today:
If you have any questions before getting started, please call us at
1-800-922-1245
.
Get a Quote
Enter the information below to get your initial monthly rate.
(All fields required)
Administered by: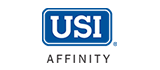 Underwritten by: