Having enough Life Insurance protection is important. It can help your family meet their financial obligations, and continue on with their existing lifestyle as planned if something should happen to you prematurely.
With AlumniTerm 10/20 Life Insurance, individual premiums remain level for the initial term under the 10-year level or 20-year level plans and will not increase during the initial term due to age or health status. Benefit amounts are available up to $3,000,000* (in $25,000 increments).
This coverage is ideal for all alumni and families looking to lock-in long-term rates while providing affordable protection.
Plan at a Glance:
Alumni1 can apply for a benefit amount from $100,000 up to $3,000,000 in $25,000 increments.
You are eligible to apply for a 10-year level term policy if you are up to and including the age of 69.
You are eligible to apply for a 20-year level term policy if you are up to and including the age of 59.
Coverage continues until the end of the term and can't be canceled as long as you pay your premiums on time and the group policy remains in effect.
Valuable built-in features including:

Will Preparation Services2 - Get help preparing or updating a will, living will or power of attorney.
Estate Resolution Services2 - Assistance with probating your and your spouse/domestic partner's estate. With unlimited consultations, either in person with an attorney or by phone, including court representations.
Total Control Account®3 - Provides your loved ones with a safe and convenient way to manage life insurance proceeds.
Accelerated Benefits Option4 - Receive a percentage of your life insurance in the event that you become terminally ill and are diagnosed with no more than a specified amount of time to live.

For details and conditions about these features, follow the link to the FAQs below.
Learn more
Download our
FAQs
for more details on
AlumniTerm 10/20
Life Insurance.
Click Here to compare Life Insurance plans.
Get started today:
If you have any questions before getting started, please call us at
1-800-922-1245.
Get a Quote
Enter the information below to get your initial monthly rate.
(All fields required)
Administered by: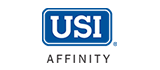 Underwritten by: