Get focused on savings, choice and convenience.1
See your way clear to savings on Vision Care, for your spouse/domestic partner, child(ren) up to age 26! With MetLife's Vision Insurance, you can pay less out-of-pocket using its network of private practice providers. Many offer one-stop shopping, providing eye exams and dispensing eyewear at one location.
Plan at a Glance:
You have access to two Vision Plans that provide the following benefits.
A network that offers more than 87,000 participating private practice access points; including more than 4,000 retail chains.
Freedom to see any provider within the network.
A reimbursement schedule for services obtained at out-of-network locations, including national and local retail chains.
High Plan has a $0 co-pay on exams and materials.2
Low Plan has a modest co-pay of $20 on exams and materials.2
Savings of up to 20% on additional pairs of prescription glasses and non-prescription sun glasses.2
Savings of up to 15% on laser vision correction.3
Learn more
Download a comprehensive
Plan Summary
including exclusions and limitations.
Download our product FAQ
for more details on Vision Insurance.
Get started today:
Coverage will become effective on the First of the Month following the date your application is received.
If you have any questions before getting started, please call us at
1-800-922-1245
.
Get a Quote
Enter the information below to get your initial monthly rate.
(All fields required)
Administered by: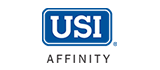 Underwritten by: